OUR MISSION IS SIMPLE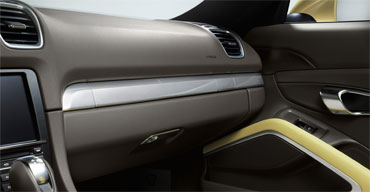 Hello and welcome to Dino Auto Works. We understand that before you ask us to work on your car you'll want to know more about us, why you should choose us and that your hard earned money and your car will be 100% safe in our hands. Happy to help...
Dino Auto Works is the superior quality, excellent value, car Enhancement Company. Whether you are looking for car window tints, car wraps, car paint protection or new car detailing, Dino Auto Works is the go to company.
We've been in business for many years and our customers return to us time after time because they trust us with their car window tinting, car wrapping, car paint protection and car detailing. Why not join them and enjoy Dino Auto Works first class level of service. We provide outstanding window films, vehicle wrap, detailing, paint protection, installations and customer care at a wonderful price. We never compromise on standards so you can be assured that any work entrusted to our experts will deliver the optimum result: first time, every time. That's a promise from a reputable family owned and run firm, not from a remote call centre team member serving a national network of impersonal branches.
We've built strong relationships with the main dealers in the industry
We are proud to be a Suntek Window Tint Film and Paint Protection Film certified installer. We have the assurance that all of our car window film manufacturers provide certification and every car window tinting, car wrapping, car detailing and car paint protection task that we undertake has the benefit of years of Dino Auto Works and industry training, expertise, labour hours and refinement. That's how we can confidently say to you that we are the very best service provider. Dino Auto Works management and staff don't permit inferior standards in any business area - we never have and never will.
Our vision of Dino Auto Works future with you
Dino Auto Works are proud of what we've achieved so far - and that's a great deal in just ten years - and that our customers are very happy to recommend us without any doubts. We look to the future with enthusiasm and expertise, we are ready to meet challenges, product and installation innovations and market demands whether it's for car window tinting, car detailing, car wrapping or car paint protection. We are always ready and willing to help our valued customers, our mission is to maintain our spectacular levels of service and product range, to gain in market share and win more of your good opinions so that we can continue to grow but we won't lose the personal touch that separates us from the national firms. Dino Auto Works, as a family owned and family operated car detailing, car window tinting, car paint protection and car wrapping company will lead the way...with you, our network of customers at our side, giving us feedback. We can't do it without you, so thank you for every kind and helpful comment we've received in the past and for every one that Dino Auto Works dedicated, skilled team members will gratefully receive in the future.
We won't take you for granted.
WHAT WE SPECIALIZE IN
Paint Protection Film (ppf)
Ceramic Coating / Nano Coating
WHY CHOOSE US?
Suntek Certified Tint Installer
Suntek Certified Pain Protection Installer
3m Certified
Main Dealer Approved
Life Time Warranty With Tints
Dust Free State Of The Art Workshop
Fully Insured Workshop
Free Pick and Drop Service (fully Insured)
100% Satisfaction or Money Back Guarantee
TESTIMONIALS
Happiness does not come from doing easy work but from the afterglow of satisfaction that comes after the achievement of a difficult task that demanded our best.

Theodore Isaac Rubin

Happiness does not come from doing easy work but from the afterglow of satisfaction that comes after the achievement of a difficult task that demanded our best.

Theodore Isaac Rubin

Happiness does not come from doing easy work but from the afterglow of satisfaction that comes after the achievement of a difficult task that demanded our best.

Theodore Isaac Rubin